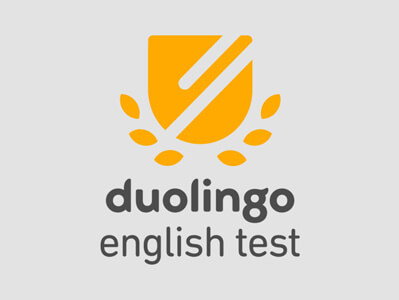 The COVID situation has impeded the whole world. Due to this pandemic, centre-based learning or testing is hindered giving further rise to a computer-adaptive language proficiency test, which can be given sitting at home at your own preferred time; the Duolingo English Test. In comparison to IELTS and TOEFL exams, which are recognized as authentic entrance tests by institutions worldwide, this test gives many benefits to a candidate
What is Duolingo?
This US-based platform came in effect from 30th November 2011. The Duolingo App has over 300 million users for the same. It is a freemium utility that is compatible with Android as well as iOS.
What is the Duolingo English Test?
The Duolingo English Test is a computer-adaptive language proficiency test that includes testing of 4 core English language skills- Listening, Reading, Writing, Speaking blended together in a single test. It is affirmed by 2000 institutions worldwide.
How to give the Duolingo English test?
This test can be given on-demand from home or wherever you want to without an appointment. After registering for the test, you can give it within 90 days. The span of the test can be anywhere from 45 minutes to 1 hour, depending on the English proficiency of the candidate. As it is computer-adaptive, the questions are generated according to the candidate's answers,i.e, if a correct answer is given, the next question would be harder, thus taking less time to interpret the proficiency. Apart from this, there are two segments to be taken care of to give this test:
1.Minimum Requirements: There are certain requirements to be fulfilled by the applicant to give the test without any hindrance. They must have their passport, a reliable internet connection, a computer, and the test is to be given in a quiet, well-lit room.
2.Rules: There are certain rules which need to be followed by the candidate to score well. The ears and face of the candidate should be visible and clear, they should not have headphones or any material, they cannot communicate while giving the test, cannot look away from the screen nor can they leave the test window.
The test can be retaken any number of times but not more than 2 times in a 30 days window.
This test is better than IELTS and TOEFL (which also offers computer-based test) in aspects like:
It takes less time for the exam and generating the result. It has a lower cost, unlike these traditional exams and follows an innovative format. It is equally popular and gives free practice tests. It is also very secure and can be appeared from anywhere at a convenient time. Lastly, the result can be forwarded to multiple institutes for free and all these benefits in $49.
Practice: Before giving the test, candidates can practice for it as many times as they want.
Popularity: Duo Lingo English Test is very famous and is accepted worldwide by many renowned universities as well as colleges.
Security: This test is very secure as it uses Artificial Intelligence and Data Forensics to validate the data and students' ID. It has individually customized test sessions and is also rigorously proctored which is why it takes 48 hours for the result to generate. Additionally, the institutions receive a video and the writing sample of the candidate to review. To know more about it follow-up this link.
Scoring: The score is calculated from a scale of 10 to 160. To get into a good university, you will require a score of 105+. The score comparisons to IELTS, TOEFL and the description is mentioned in this link.
Score validity: After receiving the scores, the result is valid for 2 years, similar to the other well-known tests.
Result: The result of this test generates within 48 hours after appearing for it, unlike the other tests, which take a longer time. Also, the result can be directly forwarded to various institutions for free.
Low Cost: The test costs $49, which is around 3731.85 Indian Rupee, which is way less than the cost of the IELTS test( around $200).
To summarize, Duolingo English test has become very popular amidst the epidemic but it remains to be seen whether it can continue with its growth post the lockdown period when IELTS exam resumes being taken. It would definitely be a challenge to Duolingo. Perhaps, the test can add writing and speaking evaluation the way it is in the IELTS to make it more favourable to universities even after lockdown.