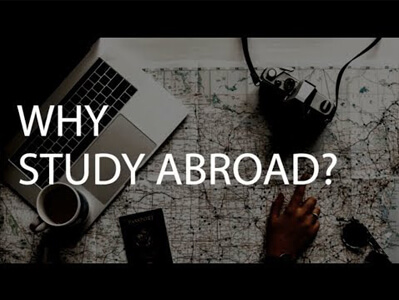 The UK market had been stagnant or declining for a good part of the last decade. This was mostly because of the government withdrawing the 2 year work permit in 2011. This didn't allow the students the opportunity of working in big corporates for which they so ardently studied for. Now, with Brexit being finalised and UK officially out of the European Union, the 2 year post-study work permit is back and with that a lot of positives for International Students.
Faculty
Probably the one that is most overlooked fact that students will find good is that a majority of faculty are very knowledgeable, talented and having a PhD in their field. They have the latest level of knowledge. Most students have the option of working with their HoDs, Top Professors in Research of their liking. Faculty encourages students to do more practical work, give better access to resources like lab and equipment etc. They also are very friendly and give the students a wide leverage. Faculty also nominates students for TA posts, Scholarships and other responsible positions including assisting with final placements also.
Funding
A very important aspect of why students study abroad is that many countries offer funding to students in form of scholarships and grants. The amounts can range from full to partial scholarships. Many Universities in USA offer 100% funding, or to a large waiver on fees for Bright students. This is also available for students in Australia too. Most PhDs are fully sponsored too. Germany offers 100% Fee waiver in most of Universities.
Flexibility
Universities offer many degrees of flexibility. This allows students to pursue different subject and combinations, many dual degree options, many study different speeds at which they can study including accelerated completion and also the ability to manage the timings and even to manage part time jobs. This high flexibility allows students to do what they are good at. They get many electives and special option subjects esp. at UG and PG level. This makes students better to appreciate the complete education experience without feeling defeated at all.
Practical Education
Students get better labs, modern Industry relevant equipment and subjects. The modern and constantly evolving syllabus and equipment allows them to be completely Industry ready. Being better in Practical esp. in countries like Canada and Australia makes them immediate job ready too. This makes them feel more wanted by their companies, better pay prospects and the main reason why students immediately start working after they complete their courses.
Part time jobs
Most countries allow students to work for 20 hours per week as a part time job. This gets them valuable networking, maturity and also funds them in a better way. Pay scales are good and students get a job very quickly in most countries because of their vast networking ability. This gives a better resume over a long time, more access to different experiences and also a platform to look for a full time one as they are out in the working community too. It helps them to ease the financial burdens on their parents and families.
Global Experience
Students get the thinking and association of being with a heterogeneous community. They get to understand the way their global peers work, think and manage a broad horizon. The cultural differences help them appreciate better their own and also ease them into an International area far better during their academic life including food, lifestyle and working methods of different students.
Immigration and PR
This is the final icing on the cake. After studying, working part time and then full time the student enjoys the ease and comfort of being in a new country. He decides that he wants this to be his new home. Most countries offer different ways to stay back. This student who has become more talented and educated feels that the value he will get here is higher will seek a new Visa status. It could be a Green card, PR card etc…Which he will get and final realizes many lifelong dreams of coming to this new country.